As 2016 draws to a close, and 2017 is on the horizon, I figured it would be a good idea to do a survey of the books I have read over this year.
I got the idea for this tag from my friend Ann from Ann's Reading Corner, so thank you, Ann! ❤
The tag was created by The Perpetual Page Turner, be sure to check out her blog 🙂
---
Number Of Books You Read: 47 (I beat my original target of 30, and then my improved target of 45!)
Number of Re-Reads: 2
Genre You Read The Most From: Contemporary ❤
Best Book You Read In 2016?
This is such a hard question, and I feel frustrated even just thinking about it! I think I'm going to go for The Statistical Probability of Love At First Sight by Jennifer E Smith. It's one of my all-time faves and just has a little bit of everything ❤ Plus the quotes are pure perfection!
Book You Were Excited About & Thought You Were Going To Love More But Didn't?
The Perks of Being a Wallflower by Stephen Chbosky. Before everyone in the comments comes after me, let me explain. I believe that I didn't really understand the plot as it was a little bit confusing, so maybe I just didn't 'click' with it. If someone could help me get to grips with it, I would be happy to reread it. That being said, I did give it a 3* rating because it wasn't all bad.
Most surprising (in a good way or bad way) book you read?

I didn't expect Just Listen by Sarah Dessen to be as intense and inciteful as it was! It was pure perfection to read end to end and I was absolutely delighted to have rescued it from a local charity shop on the chance of it being a good read. ❤
Book You "Pushed" The Most People To Read (And They Did)?
Divergent by Veronica Roth. I know I say this about a lot of books, but you have to read the Divergent series. It is a piece of literary genius! 🙂
Best series you started in 2016? Best Sequel of 2016? Best Series Ender of 2016?
*I'm just going to interpret this my own way! I don't actually think I have read any 2016 releases as part of a series, although I have one or two TBR! I know this sounds bad, so I'm just going to go for books I read in 2016 that fit!*
Best Series Started in 2016
I loved the first book in the Adventures in Funeral Crashing series by Milda Harris. The book is so funny, witty and clever! I'm really looking forward to reading the rest in the series, watching Kait Lennox solve more murders and crash more funerals with her boyfriend (?) Ethan!
Best Sequel of 2016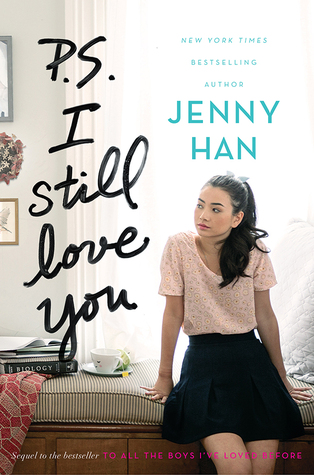 P.S. I Still Love You by Jenny Han was possibly even better than the first book. I honestly could not decide whether I was #teampeter or #teamjohn. As a person, I thought that John was more decent, but as a match for Lara-Jean, I think Peter was better 🙂 If you've read it let me know what you think below 😀
Best Series Ender of 2016
All That Remains by Michele G Miller, the third and final book in the From the Wreckage series, was a truly epic book to end the series! Of course, we have Jules and West, destined to be together… or are they? ❤ This trilogy about the aftermath of a twister was absolutely amazing ❤
Favourite new author you discovered in 2016?
Rainbow Rowell. The first book by her that I read was Eleanor & Park and I just fell in love with her writing. I've actually read all of her books now, bar Carry On, which I'm planning on reading in 2017. I adore all of her books, especially Fangirl and Attachments ❤
Best book from a genre you don't typically read/was out of your comfort zone?
I'm generally not a fan of science-fiction futuristic books (I don't mean dystopia, I love dystopia) and as much as I am a Whovian, the book genre doesn't really appeal to me as storylines tend to be very similar and boring. However, True Calling by Siobhan Davis was such a good book and I couldn't stop reading it! I don't know how to feel about Zane and Cal. As much as people appear to hate Cal, I don't really – I think he might be a good guy with good intentions underneath this whole story. Who knows? Anyway, I'm definitely getting the rest of this series!
Most action-packed/thrilling/unputdownable book of the year?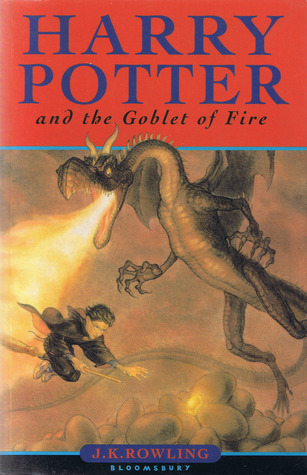 There was some real action in Harry Potter and the Goblet of Fire. It was so addicting and I could barely put it down, in spite of its length. The ending was particularly dark and unexpected…
Book You Read In 2016 That You Are Most Likely To Re-Read Next Year?
One of my favourite books of this year was To All The Boys I've Loved Before by Jenny Han. I loved the premise of the book and Jenny certainly delivered on the storyline. I found myself falling in love with all of the sisters and cheering all of the Song Sisters on! ❤ I'm probably going to re-read it before the third book comes out in Spring 2017. Also – the cover is goals!
Favourite cover of a book you read in 2016?
I love the cover for Attachments by Rainbow Rowell! I like how the empty space almost makes a heart but also the simplicity of it! The book is so good too, without a doubt my favourite Rainbow Rowell book! ❤
Most memorable character of 2016?
It will always be Tris Prior from the Divergent series. In particular, Insurgent, which I read this year! I loved both the books and the movies, but I think the books are better 😉 Tris finds it difficult to deal with her being 'divergent' and how her ability will affect others. She seems more human than some of the other characters and I believe this makes her more relatable. However, at the same time, she is small and mighty – she fights for the ones she loves and never gives in.
Most beautifully written book read in 2016?
How many authors can write better than the legendary Jane Austen? I'm not sure I can name any – I simply fell in love with the way that she wrote Pride and Prejudice. It was so good that I read it in just one day! The landscape, Elizabeth and Darcy's developing relationship and their family make the book read like sheer perfection! Not only that, but I also got a look-in at society of the times, which is always interesting!
Most Thought-Provoking/Life-Changing Book of 2016?
Tease by Amanda Maciel. It was honestly refreshing to read from the perspective of a bully – and to get to grips with what happened in the lead up to the suicide of Emma Putnam. You learn there are truly two sides to every story.
Book you can't believe you waited UNTIL 2016 to finally read?
This is a more of a series of books: The Harry Potter books by J.K. Rowling. I literally did not know what I was missing out on until I joined the club – but now I love Harry way too much! 4 down, 3 to go! 😀
Favourite Passage/Quote From A Book You Read In 2016?
This quote from The Statistical Probability of Love At First Sight by Jennifer E Smith is so relatable and addictive. As a music lover and a lover of love, this is perfect for me…
"He's like a song she can't get out of her head. Hard as she tries, the melody of their meeting runs through her mind on an endless loop, each time as surprisingly sweet as the last, like a lullaby, like a hymn, and she doesn't think she could ever get tired of hearing it."
― Jennifer E. Smith, The Statistical Probability of Love at First Sight
Shortest & Longest Book You Read In 2016?
Book That Shocked You The Most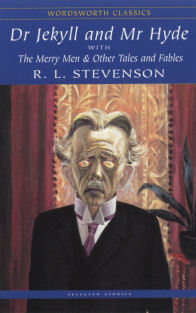 Of course, the classic Dr Jekyll and Mr Hyde by Robert Louis Stevenson. I read this as one of the books in my GCSE English Literature class. I knew that Jekyll and Hyde were the same person, but it was so clever how it was done and the motivations behind it. It truly explores science and morality in depth, which is something I love to talk about!
OTP OF THE YEAR (you will go down with this ship!)
I am so so so so obsessed with Jase/Samantha from My Life Next Door by Huntley Fitzpatrick! Jase is truly the loveliest guy and he and Samantha are so well suited! I love all of their scenes, and I especially love how we get to revisit them in The Boy Most Likely To!
Favourite Non-Romantic Relationship Of The Year
Sonny Ardmore and Amy Rush from Lying Out Loud by Kody Keplinger. Amy Rush happens to be the younger sister of a certain Wesley Rush (The DUFF reference) and yes, Bianca and Wesley are included in the action! Sonny and Amy have been friends so long it is like they are sisters. I loved the pair, the honestly balanced each other out perfectly!
Favourite Book You Read in 2016 From An Author You've Read Previously
I reread The Hunger Games: Mockingjay by Suzanne Collins at the start of this year. I really really adore this series! ❤ Would recommend to fans of dystopian fiction!
Best Book You Read In 2016 That You Read Based SOLELY On A Recommendation From Somebody Else/Peer Pressure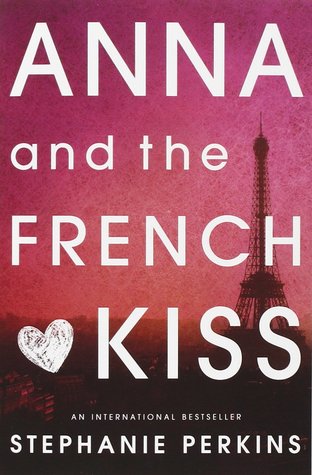 I kept hearing good things from some of my favourite book bloggers about Anna and the French Kiss by Stephanie Perkins, so I decided to borrow it from my local library. It was such a good book, and I love Etienné and Anna! ❤
Newest fictional crush from a book you read in 2016?
Hayden from The Fill-In Boyfriend by Kasie West! What a guy! He's so polite, intelligent and handsome – not to mention a great actor 😀 Gia Montgomery is a lucky girl! ❤
Best 2016 debut you read?
The Distance from A to Z by Natalie Blitt was such a cute read. If you can relate to meeting someone who appears to have a split personality around you, or feel like you don't truly fit in with your family (as much as you love them) this is perfect for you. I loved the complexity of the character of Zeke and how he treated Abby! 🙂
Best Worldbuilding/Most Vivid Setting You Read This Year
The description of the utter devastation after the twister hits in From the Wreckage by Michele G Miller is very vivid and clear. It's obvious that she is excellent at building her settings, something that not many authors successfully achieve nowadays. Of course, the setting was essential to the plot – the devastation shown worsens the impact on all of those affected by the deaths that the twister caused.
Book That Put A Smile On Your Face/Was The Most FUN To Read?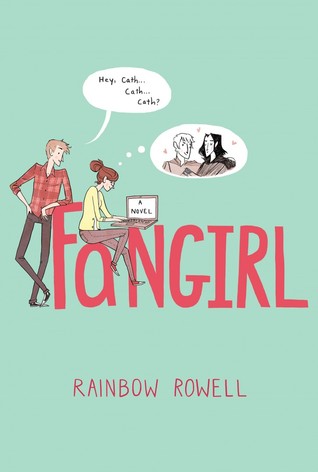 I see myself in Cath from Fangirl by Rainbow Rowell ❤ It was such a cute and fluffy read and I just fangirled (see what I did there) over the romance between Cath and Levi and just because Reagan was awesome, basically! ❤ The plot was good, the characters were so lifelike and I honestly couldn't fault it, really!
Book That Made You Cry Or Nearly Cry in 2016?
Me Before You by Jojo Moyes. This book was utterly brilliant but left me broken. It left me as a crying, shaking mess. 😥
Hidden Gem Of The Year?
The Unlikely Hero of Room 13B by Teresa Toten is a book about a support group for teenagers with OCD. It deals with the condition, first love, friendship and an unlikely league of superheroes. It is well worth a read as it is very thought provoking!
Book That Crushed Your Soul?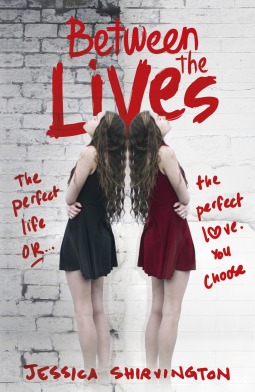 This book absolutely killed me. It ripped out my heart and tore it up into little tiny shreds. Between the Lives by Jessica Shirvington is undoubtedly one of the best books you will ever get to read and it is utterly devasting… I was bawling my eyes out at 1 am, listening to Coldplay for the last 8 chapters. There are some trigger themes in this book, but it is 100% worthwhile reading. You'll never be the same.
Most Unique Book You Read In 2016?
This question is sort of odd – all books are unique, but if you mean books that are free from typical book tropes, then I would have to say Someone Else's Life by Katie Dale. It's about a girl whose mother dies from Huntington's. This girl, by the name of Rosie Kenning, is scared about having been given the disease herself, as it is genetic. As she wonders whether to get tested, it is revealed that she is not her mother's biological daughter – she was secretly swapped at birth. The hunt for her real parents and all that ensues causes the possible devastation of all those who surround her. It is a story about family, first love, choices and illness.
Book That Made You The Most Mad (doesn't necessarily mean you didn't like it)?
As much as I loved Eleanor & Park by Rainbow Rowell, I think I'm speaking for everyone when I say I want to know what the three words were! We want a sequel, please!
New favourite book blog you discovered in 2016?
How can you even ask this question? I can't decide between all of my lovely book blogger friends, but I'm going to list a few of my absolute favourites below! I still love all the rest of you, though! ❤ ❤
Favourite review that you wrote in 2016?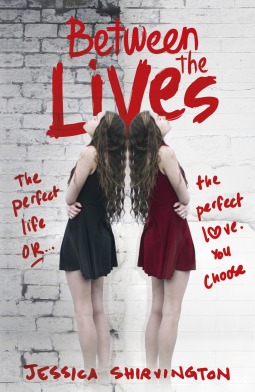 This is kind of tough! I haven't done many reviews this year as such, but I definitely want everyone to read Between the Lives by Jessica Shirvington. (Yes, I'm mentioning it for the second time, and no, I don't care!) It is so so good and I cried my heart out! 😥 ❤
Best discussion/non-review post you had on your blog?
I think my favourite blog post this year was my 15 Facts About Me Tag. It was so much fun to do, and I loved people commenting about the little things we have in common 🙂
Best event that you participated in (author signings, festivals, virtual events, memes, etc.)?
Blog parties! Ahh, they are honestly the best things ❤ A great way for bloggers to connect 🙂 I'm going to leave links to the most recent blog parties of my two good blogging friends, Laura @SerendipiDIY and Steph @ScaleItSimple! These were absolutely fab and I had a ball ❤ Check out the blogs of these two – they are my faves! 🙂
Best moment of bookish/blogging life in 2016?
Just being a part of this community! I have met so many lovely people sharing their blogging experiences with me ever since I started this blog back in June. This blog is a labour of love but it is 100% worth it to be part of something amazing as this.
Most challenging thing about blogging or your reading life this year?
Particularly towards the end of the year, I've been busy with revision instead of having time to read and blog. Limited time is annoying for a perfectionist like me as I like to spend hours on getting posts absolutely perfect!
Most Popular Post This Year On Your Blog (whether it be by comments or views)?
It was surprising to learn that my post about my photography from my trip to Dorset got the most views & likes 🙂 Thank you all ❤
Post You Wished Got A Little More Love?
I don't think I'll ever get as much love as I wanted for my The Essential Rhett and Link Starter Pack post! I worked so long and hard, but it's okay because I can always think about how fun it was to put together! #mythicalbeast
Best bookish discover (book related sites, book stores, etc.)?
To be honest, I think all of the book related items on sites like Redbubble, Etsy and Society6 are perfection! Enough said… ❤
Did you complete any reading challenges or goals that you had set for yourself at the beginning of this year?
Yes! I completely killed my original goal of 30 books and then my extended one of 45! 🙂 I could not be happier!
One Book You Didn't Get To In 2016 But Will Be Your Number 1 Priority in 2017?
I got quite a few books for Christmas, and one book I am looking to read in the New Year is Nerve by Jeanne Ryan! The film trailer looked so good, so I hope the book is as epic! I love the concept of being dared to win prizes, but at real risk! Not to mention the supposedly 'hot' guys that could be my partner in the game 😉
 Book You Are Most Anticipating For 2017 (non-debut)?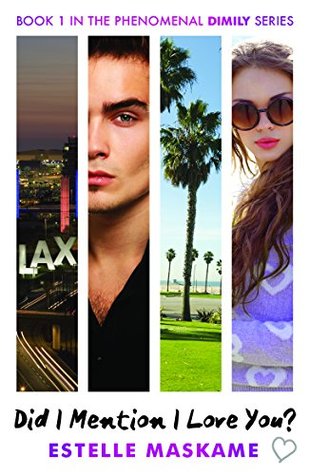 I still really need to read the DIMILY series by Estelle Maskame. So badly. This is a tough question – so many books and yet so little time 😥
2017 Debut You Are Most Anticipating?
Without a doubt, 100%, am I looking forward to Always and Forever, Lara Jean by Jenny Han, the last in the To All The Boys I've Loved Before trilogy. I am actually so excited she decided to go for one more, as Jenny originally said she only wanted it to be two books, like two halves of a heart! ❤
Series Ending/A Sequel You Are Most Anticipating in 2017?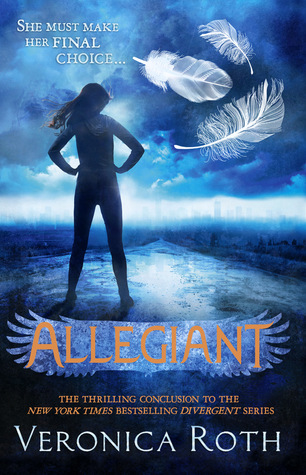 I'm not really anticipating any 2017 debuts because I've completed the majority of the series I've started, BUT I STILL have to read Allegiant. And I'm sorry that it's taking me so long. But with a spoilt ending, I feel hesitant to even start 😦
One Thing You Hope To Accomplish Or Do In Your Reading/Blogging Life In 2017?
Get a proper blogging schedule together and stick to it! I can't promise anything, given my exams in May, but I'm willing to try! I also want to help other bloggers in the community to grow and do some collaborations!
Disclaimer: I do not own any of the book cover images, these were all sourced from the Goodreads Website. 
Thank you for being part of my 2016, and I hope you have a wonderful 2017!
xoxo
Hannah